What happened in Texas, by Loren Howard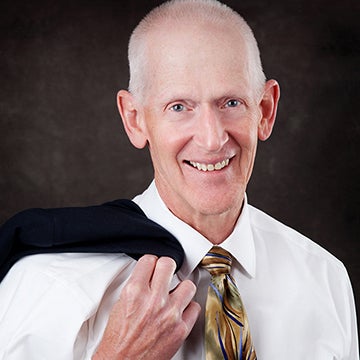 Certainly, the cold weather last month that covered most of the East and the associated electric power issues caught the attention of the media and electric consumers which is almost everybody. As a result, REC has received questions like "Could the San Luis Valley and thus REC have blackouts like Texas?" or "Could REC members get electric bills in the thousands like what happened in Texas?"
First, let us review the electric power grid in the United States. As we all know, the emphasis on electric generation in the past decade or two has been focused on renewable generation resources like wind and solar. Integrating solar and wind, uncontrollable generation, has its challenges, many of which have been successfully managed, but are real issues. Let me be clear, I believe renewable generation provides a great source of kilowatt-hours but is limited in its capacity availability. In other words, relying on solar and wind as the primary generation source to run the electric grid is fraught with trouble – i.e., Texas. If we all continue to want reliable electricity to our homes and businesses, controllable generation sufficient to cover demand is required. The stability of the electric power grid is not a trivial matter. The frequency, 60 cycles per second (AC power), of the grid is closely regulated and at 59.85 hertz, generation is responding to bring the grid frequency back to 60. Control of system voltage is also closely regulated. The point is that maintaining the electric grid stability and thus reliable power requires complex interaction of generation.
The troubles that happened in Texas in late February was the result of several consequences of the cold weather. The cold weather and associated freezing rain shut down about 16,000 megawatts of renewable generation in Texas which is mostly wind. In the south, industrial plants, which includes electric generation and natural gas production facilities, often are out in the open since weather seldom freezes for a long time. With the extended and rather cold weather, about 30,000 megawatts of thermal (mostly natural gas) went offline due to equipment freezing. Now, add to that increased demand from electric consumers because of the cold weather and you have perfect conditions for electric system blackouts. Rather than have the entire grid go down, electric grid operators institute rolling blackouts to maintain grid stability.
The second question above regarding the extremely high bills some Texas consumers received revolves around the fact that in Texas, not only is electricity deregulated in the wholesale markets, but also in the retail markets. What does that mean? Well, most electric consumers in Texas can buy electricity from a variety of providers – that is choice, not a requirement. One such provider offers electricity with the following terms: $10 per month, the local distribution provider charges (typically a fixed charge) and the current hourly grid price per kilowatt-hour. Now, when the hourly grid price is in the pennies per kilowatt-hour, signing up for your electricity supply from a power marketer is a great bargain, but when the hourly grid price is in the dollars per kilowatt-hours, you end up with a monthly electric bill in the hundreds or thousands of dollars. Remember, almost every Texas electric consumer can choose, and I repeat, choose their electricity provider. Can electric bills happen like that to REC members? No. REC electric prices are set annually as are Tri-State electric prices to REC and neither has what is generally termed a 'power cost adjustment factor.' REC member bills vary based on the amount of electricity used, not on monthly prices changes.