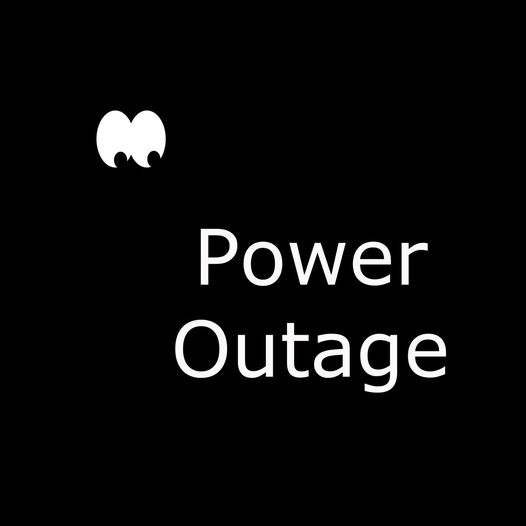 Jan. 31, 2023, 10:30 p.m.: We are currently experiencing a power outage on the west side of the Valley; this includes all of Creede and South Fork (other than the Alpine area). Crews are out now assessing. Our best guess at this point is an estimated restoration time of approx 2-5 hours. We'll post updates as they become available.
Dec. 15, 2022: 8:30 a.m.: Power has been restored!
6:10 a.m. we had a breaker open that feeds approximately 140 meters near the Penitente Canyon area. Crews are enroute to determine the cause and fix as quickly as safely possible. Estimated time of restoration is about 1-2 hours.
Nov. 9, 2022: Outage:
1:30 p.m.: Due to wind gusts in the South Fork area around 85-90 mph, members may be experiencing electric outages from Wolf Creek Pass to Alpine. Currently about 800 people are without power. Crews are actively working to troubleshoot and repair.
Nov. 3, 2022: Outage:
4:40 p.m.: There are approximately 10-15 members still without power— in the Soward Ranch area and one member in the town of Creede. We appreciate everyone's patience today as our crews worked throughout the day to restore power. We had a total of 14 guys working in the west end of the Valley on today's outages.
2:40 p.m. Following areas are still out: Airport Road, Creede Haven, West Deep Creek, Middle Creek, Bristal Head Acres, Soward Ranch. Crews are repairing as fast as safely possible.
10:45 a.m. Power restoration continues. Crews are working to clear snow off of power lines and are actively splicing wire and getting it rehung.
Areas that Mineral County Emergency Management are aware of without power include: Capital Ave, Aspen Ave, Bee Mclure Dr., Silver Dr., Creede Haven, Holiday Acres, Moonshine Mesa, Miners Creek, and around RC Ranch.
8:26 a.m. UPDATE: The Town of Creede has been restored
7:56 a.m.: Mineral County is experiencing a wide-spread power outage due to a tree down and winter conditions. There are two REC crews working in the Creede area. We're hoping to have power restored in the town of Creede by 8:30 a.m. Further up HWY 149 towards Freeman's, S Lazy U, and Pearl Lakes will take more time. It is hoped that repairs will be complete in the next six hours. Watch for updates!!

Sept. 22, 2022 Outage:
9:25 a.m.: Power has been restored to all members
8:20 a.m.: Power has been restored to 284 members; five remain without power while the damaged pole is switched out.
6:48 a.m.: Power outage south of Alamosa affecting approximately 300 members. Crews enroute.

Sept. 15, 2022 Outage:
12:10 p.m.: Power has been restored to all but eight meters that are off for splicing/hanging
10:58 a.m.: A dump truck took wires down
10:45 a.m.: We are aware of the current power outage in Creede. Crews are enroute to assess the situation, but at this point we have no estimated time of restoration. We will post as more information becomes available.
Aug. 19, 2022 Outage:
9:45: Power has been restored
9:15 pm. Repairs are expected to be complete and power restored by 11:15 pm.
8:35 p.m.: The power outage in Mineral County and South Fork is due to an open breaker on Aqua Ramon. Crews are en route. Minimum estimated time for restoration is 2 hours. Watch for updates as they become available.
Aug. 14, 2022 Outage:
10:35 a.m.: OUTAGE has been RESTORED
10:20 a.m. An electric outage was reported in the Mosca and east Zapata, Dunes area this morning. Crews are en route to repair the downed line and will work as quickly as safely possible to restore power as soon as possible. ETR is approximately 30 minutes.

March 9, 2022 Outage:
UPDATE: Today's outage was caused by an excavator working in the area; the excavator hit an underground primary cable. This is a great opportunity to remind everyone to call before you dig (1-800-922-1987).
1-800-922-1987
1:09 p.m. UPDATE: Most accounts are back on other than the airport area; work continues
11:55 a.m.: We are aware of an outage in the Creede area; more information to follow. At this time, we are not aware of the cause, but crews are in the area patrolling the line. We hope to have power restored by 1:45 p.m., but will update as more information becomes available.
March 7, 2022 Outage:
According to Mark Stutz with Tri-State (REC's power supplier), "at approximately 4 p.m. MST Monday, March 7, a Tri-State contractor was excavating a hole to relocate a structure on our San Luis Valley-to-Stanley tap, a 115-kilovolt transmission line, in support of an Xcel Energy project to upgrade some of its lines. During the excavation, the existing structure sagged into the excavated hole, due to sandy soils. The sagging structure allowed the conductors on our transmission line to contact an energized Xcel Energy 69-kilovolt transmission line, which caused the Xcel Energy line to trip off. To protect the crews, the tripped line had to remain de-energized, while the sagging structure was stabilized and wires removed from Xcel Energy's transmission line." The incident took out power to both Xcel and SLVREC/Ciello customers in the northern part of the Valley. The incident had nothing to do with SLVREC's facilities, but unfortunately affected about 1,400 REC members and 2,000 Ciello customers. Xcel, Tri-State and SLVREC continue to commit resources to improve infrastructure for electric grid reliability and resiliency here in the SLV.