New home, new neighbors, by Eric Eriksen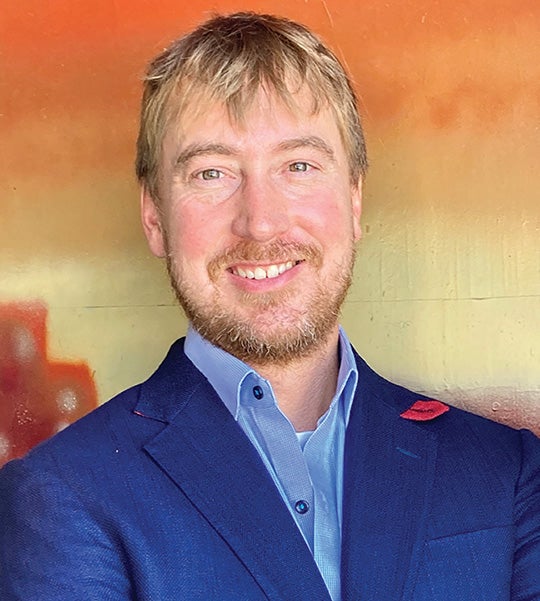 The light was fading and temperatures dropping as we steadily moved toward our destination—the  San Luis Valley.  A winter storm turned the normal six-hour drive into an adventurous 11. Fortunately, these conditions are familiar to us having grown up in Alaska, and we were prepared. My son, Luke, was helping drive the 26-foot U-Haul to my new home— tire chains clapping as they gripped the road. Another snow marker passing our right-side window— this indicated the road was still under us as we crept over Wolf Creek Pass. Other than an occasional semi-truck chaining up or snowplow helping keep the pass open for us, there was very little traffic the next 20 miles. Google map guiding us through the whiteout.
"We made it!" Acknowledging our success as we pulled to a stop in the driveway. Then finding our way into the house. As we opened the door, warm air and visible light greeted us, which felt so welcoming. It didn't take long before crawling into bed while the winter storm passed. The next morning was blue skies over a beautiful landscape. It was exciting to walk out and see the surroundings of my new home.  "It's perfect!" I am here to stay and ready to go to work for you.
You live in an incredibly beautiful place, and I am so happy to be here. It is a great honor and privilege to be serving you. A big "thank you" to you, the Board and the SLV REC team for such a warm welcome.  I look forward to meeting you as I actively learn about your communities and engage with all the wonderful people— the best people.
I want to express my sincere gratitude to Mr. Loren Howard for supporting my smooth transition into the role as SLV REC's CEO. He has been very transparent with information, made introductions and is helping bring me up to speed on the many important issues ahead.
I've been preparing my whole life for this opportunity to serve you. My parents were hard working and adventurous—loading up all our belongings into a homemade livestock trailer and heading from Nebraska, north to Alaska, when I was four years old. Weather permitting, I can't recall ever missing a weekend outside. On occasion my mom would warn my dad: "Don't let the bears eat Eric!" I spent decades exploring the wonders Alaska has to offer. Please ask me to share stories. I am looking forward to hearing yours too as I eagerly explore the San Luis Valley— my new home and neighbors.
At the age of 14, I started staking new electrical services and repairing meters in remote villages. This sparked a passion and career advancing public utility service. Constantly learning from others and gaining valuable experiences. One of my favorite quotes by Morgan Freeman, "To challenge yourself; it's the only path which leads to growth." Constantly moving forward no matter the challenge ahead.
In the spring of 2008, a monstrous avalanche destroyed a large section of 138KV transmission line connecting Juneau, Alaska from its primary hydroelectric resource. Electric rates increased 500 percent over night as the backup diesel generators came online. My coworkers, friends, neighbors, and even my own mother were fearful for their livelihood. It was a daunting challenge as the remote transmission line was buried under 20 feet of snow and supporting towers crushed. In moments like this I feel keenly aware of my real responsibility and impact to others, which drives me forward. Yes, I went to work after the avalanche to successfully restore affordable power for the community. I then continued innovating solutions further improving reliability today.
You can expect this same passion, integrity, and excellence from me as I lead with the great people of SLV REC to best serve you— improving your future.  Today SLV REC is among the best cooperatives in Colorado, and we will constantly work at being better tomorrow.
You can reach me at EEriksen@SLVREC.com or 907-321-6336. Feel free to stop and visit at the SLV REC office or just say "hi" anytime. I look forward to meeting you and listening to your feedback, concerns and ideas.