Sanford native joins Ciello team
Sanford native Devin Ruiz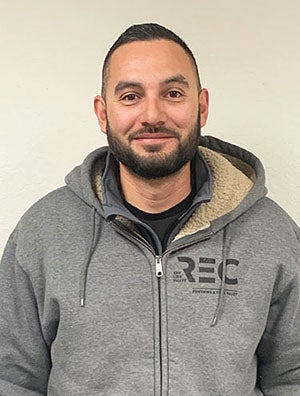 (pictured at right) recently joined the Ciello team as a telecommunications coordinator. Devin comes to Ciello with six years of experience working at Spectrum.
He was drawn to REC/Ciello because he's heard good things about being a part of a cooperative and wanted to grow his knowledge of fiber and the technology that goes along with it.
As a telecommunications coordinator, Devin is tasked with coordinating installations and surveying customers' homes to see what type of drop they need. He works to make sure everything is ready for the technicians when they go to do the actual installations.
Devin has found it a little challenging getting familiar with all the different programs used to install service to customers, as well as troubleshooting. But he commented, "The whole work environment is great here. I am enjoying being part of helping customers get the services they need to do their everyday things over the Internet whether it be work, schooling, or just for overall entertainment."
Devin graduated from Sanford High School and grew up in Sanford. He is married with two sons and enjoys fishing and riding ATVs in his free time.