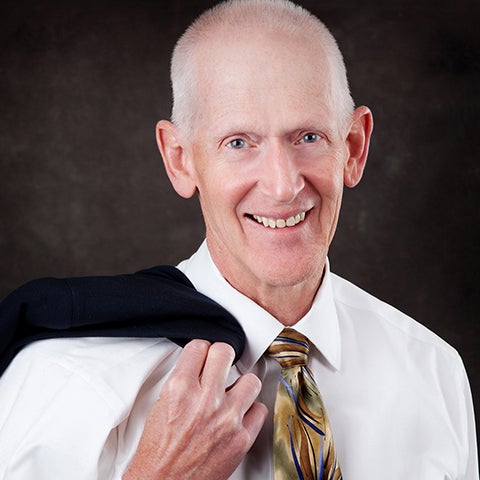 Electric Rates Part 2- Demand Charge,
By Loren Howard
This is the second in a series of articles about what makes up the charges on your REC electric bill. Last month, the topic was "Customer Charge." If you missed it, check out REC's website at www.slvrec.com/electric-rates-part-1-customer-charge. This month, we tackle what is often considered the most difficult to understand – Demand Charges. So, let me start with a simple analogy which has been used previously. Demand, as it relates to electricity, is simply how fast you are using it. Think of it like your car – demand is speed. Speed is not how far you have gone, just how fast you are going. Demand is exactly like that, how fast are you using electricity. If you are a homeowner, when you turn on that electric clothes dryer (typically 3000 watts), you are using electricity faster that when you turn on your microwave (typically 1000 watts).
So why have a demand charge on electric bills? First let me address why residential members have not had demand charges until recently and why electric users like commercial and industrial accounts have had demand charges for many years. The most significant answer to that question is meter cost. Recording demand requires a sophisticated meter and historically, those meters cost many hundreds or thousands of dollars, and it was simply not cost justified to deploy those expensive meters on residential accounts. Add to that fact, residential accounts usually outnumber all other rate classes 10 to one; therefore it is understandable that measuring demand, in the past, on residential accounts was too costly.
So, what changed that made it possible to measure, record and charge for demand on residential accounts? Technology. Like your smart phone versus that old rotary phone, imbedding logic and storage in a residential electric meter has become an extraordinarily small cost. In fact, today virtually all electric meters are electronic as opposed to that old electric meter with that spinning wheel. Electronic meters have the additional advantage of being significantly more accurate than a mechanical meter. Technology also added one more advantage – communication. Wireless communication, like the cell phone, is downright cheap and very efficient. Reporting electric usage in a timely manner is now possible— in REC's case, every six hours.
Back to the question of why REC has electric rates with demand charges. As a member of REC, you are connected to REC's electric distribution system. There are fixed costs on operating and maintaining the distribution system. Poles, wires, transformers, substations and some labor costs are all fixed, whether a member uses one kilowatt-hour of electricity or 1000 kilowatt-hours. In the past, when REC charged only for the kilowatt-hours used by a member, to ensure those fixed costs were covered, some members paid more than their fair share and others paid less. Separating out those fixed costs through a demand charge goes a long way in eliminating the subsidies between residential members. Commercial, industrial, farming and ranching rates for electricity, as noted above, have for many years included a demand charge. Now, all REC electric rates have a customer charge, a demand charge and an energy charge. Having all three components in each electric rate is the best method of reducing subsidies between rate classes and within rate classes.
One of the comments expressed by members has been "Doesn't a demand charge on residential rates disproportionately increase costs to members who use very little electricity?" Recently, I studied that question and found the answer is no. What really matters when it comes to the overall cost of electricity is the ratio of the maximum demand (kilowatts) set in a billing period to the electricity used (kilowatt-hours) in the billing period. That ratio is virtually the same for electric users who use small amounts (200-400 kilowatt-hours), medium amounts (400-600 kilowatt-hours) and average amounts (more than 600 kilowatt-hours). If your ratio is low, your average price of a kilowatt-hour of electricity used is high compared to a member with a high ratio.
As noted above, demand is the speed at which a member is using electricity. In your car, when you are checking your speed, it is an instantaneous number – up and down depending on conditions. The speed of electric consumption can also be measured instantaneously, but for decades, electric utilities have averaged that instantaneous value over a 15-minute period and used that value as a measure of demand. Why 15 minutes? It is a reasonable compromise between using an instantaneous value and a longer measuring period (such as one hour) and set to give, as reasonably possible, a picture of the capacity of the electric system used by a home or business.
Next month the final part of electric rates, energy, will be reviewed, so don't miss the Newsboy in August.