Four ways to liven up your weekend while social distancing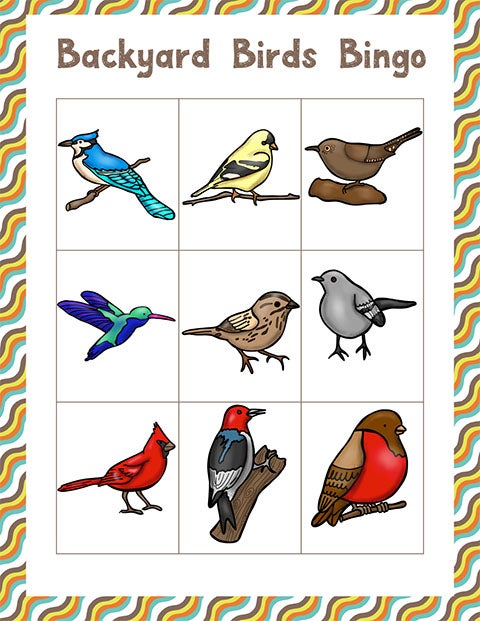 Let's face it, social distancing can be tough – especially during the weekends when we'd normally be out and about enjoying our favorite places and activities with family and friends. If you need a break from binging Netflix, here are four activity ideas to liven up your weekend.
1. Try bird watching bingo. You can make your own bingo cards including birds you typically see in your back yard, or you can print cards from websites like Pinterest. Here's one example of a (downloadable) bird watching bingo card from Free Homeschool Deals.
2. Create a wildflower collection. Wildflowers can typically be found anywhere you look during spring and summer months. Take a walk around your neighborhood and identify a variety of wildflowers. Pick one or two of each variety, then press them in a book (if you need a quick flower-pressing tutorial, check out this one from FTD). After your flowers are fully pressed and dried, place them in a photo album, or frame them to create wall art.
3.    Make a "quaran-theme" dinner. Who doesn't love a themed meal? If your kids are old enough to cook, let them join in. Try a Hibachi-style dinner – it's simple and your family will have fun catching food prepared by the chef (just like you would at a Hibachi-style restaurant!). For more themed dinner ideas, check out this family's approach – from Mexican night to an airplane-themed meal, this family is nailing quaran-themed dinners!
4.    Watch a concert online. Whether you want to sing along or simply watch, many bands and artists are taking their shows online to spread a little musical joy. Billboard.com provides a list of free concerts to stream, and they're updating it regularly. Simply click and get ready to rock!
We know everyone is ready for life to get back to normal, but for now, we can get creative when it comes to weekend activities. If you and your family have found fun, unique ways to spend time on the weekends, let us know! Email them to us.